Weiss Technik takes great pride in providing equipment that has been designed and manufactured by some of the most experienced people in the industry.
In June 2021 Weiss Technik Mexico S.A. de C.V. was established for the Mexico and Latin America markets. With Sales, Service, and Administrative departments we can support our customers with expert sales consultation, factory trained service technicians and technical engineering support. With locations in Guadalajara and Mexico City we continue to expand our footprint to provide the best service and resources to our customers and partners.
Our strong and continuous growth pattern has been the result of a progressive management philosophy, providing quality equipment and an unequaled dedication to after sales support. We take great pride in being a leader in the industry. Developing new designs, utilizing the latest technology and implementing state-of-the-art manufacturing techniques will ensure our position in the industry.
LEARN MORE about Weiss Technik. See our Spanish Capabilities Brochure HERE
Weiss Technik has become an industry leader in the design, manufacture, and modification of environmental test chambers for temperature, humidity, vibration, altitude, thermal shock, portable shock chambers, burn-in chambers, custom equipment, fluid chillers, air burn-in systems, SAE dust chambers, combustion air units, automotive test systems, drive-in chambers, conditioned rooms, and forced air ovens. We serve all industries.
Our quality management system is registered to ISO 9001-2015 ANSI/ISO/ASQ Q9001-2015.
Weiss Technik Mexico is a member of the Weiss Technik group of companies, a division of the Schunk Group with its headquarters in Heuchelheim, Germany. Weiss Technik has over 50 years of experience in the manufacture of environmental test chambers and employs 1,700 people in 22 group companies in 15 countries worldwide.
Schunk was founded in 1913 and consists of a group of globally-active technology companies with a broad product and service spectrum in material technology and system engineering encompassing the areas of carbon technology and ceramics, environmental engineering and air conditioning, sinter metal technology, ultrasonics and enamel engineering. The Schunk Group has over 60 companies and locations in 29 countries. The Group employs over 8,262 people around the world. For more information about the Schunk-Group, please visit: ›www.schunk-group.com.
Weiss Technik Mexico maintains a network of factory service centers throughout Mexico. We also provide service across the United States, Europe, and Asia. Through these centers, Weiss Technik provides emergency service and repair, preventive maintenance contracts, spare and replacement parts, relocation services, and rebuilding or refurbishment of all makes of environmental test chambers. Weiss Technik is furthermore an ISO/IEC 17025-2005 Edition (A2LA) accredited calibration facility.
We are committed to excellence in every aspect of our business, from our engineering capabilities and our customer service to our manufacturing processes and personnel.
Weiss Technik Mexico Statement on Equality and Diversity in the Workplace
Headquarters – Administrative Office         
Calle Acueducto del Alto Lerma    
No. 6 – B
Corredor Industrial
Ocoyoacac, Estado de México
Shipping Location
Benjamin Gutiérrez 3963, Col.
Rancho Nuevo CP: 44240
Guadalajara, Jalisco México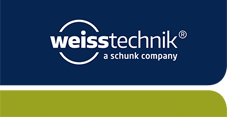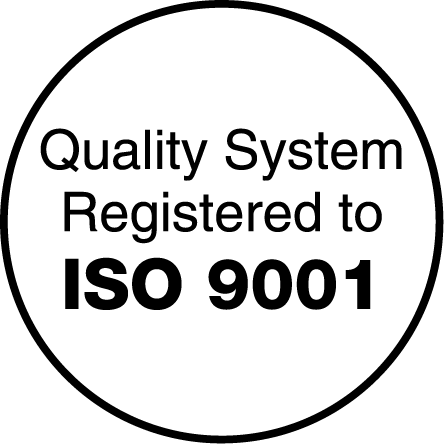 ISO 9001: 2015 Registration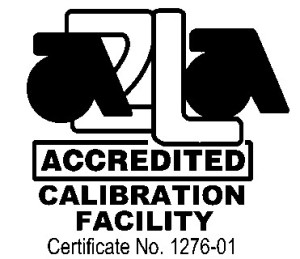 ISO/IEC 17025 A2LA Accreditation
Weiss Technik Calibration Services are accredited by A2LA to ISO/IEC 17025.
"From the moment my service technician placed his order on the phone to your company until the day our part arrived our every need was met with complete satisfaction! Customer Service kindly took our order, understood the urgent need for shipping and sent the order acknowledgement promptly! I was impressed! Then I receive an email with the status of our order, that it has shipped and tracking information was included. The part arrived exactly when it was promised. Just when I think excellent customer service is a lost art I am refreshed by a company such as yourself!"
"We chose Weiss Technik North America as a partner based on their ability to provide high-quality, GMP-compatible and FDA-compliant stability testing solutions used by leading pharmaceutical companies for years. The Weiss Technik solution employs energy efficiency standards that top competing systems by as much as 50 percent, allowing us to significantly save on energy costs."
"We have coordinated several custom-built thermal-cycle chambers together with Weiss Technik. With each project they have provided quality chambers, great customer service and reliable account representatives to service your every need. Not to mention the state-of-the-art technology that helped our business become more efficient."
"We are very happy with Weiss Technik. Weiss Technik provided custom service with no fuss or reserve at all. While the chamber is yet to be started everything with the sales aspect went above and beyond expectations"
"Very happy with Weiss Technik and would gladly recommend to anyone that asks"
"This is the first Weiss Technik product that has been purchased for this location. Weiss Technik came highly recommended by their aerospace division and they are excited to begin working together. Jim was great. He made everything so easy. He was a wealth of information. They very much appreciated having him as their salesperson."
"Tom was excellent. Easy to work with and got everything he needed quickly. They have an Austrian team that is looking into a chamber now and Mike has recommended that Weiss Technik be considered"
"Weiss Technik did a great job. We appreciated the fast response"